90s RockShow
November 25 @ 7:00 pm

-

11:59 pm

$15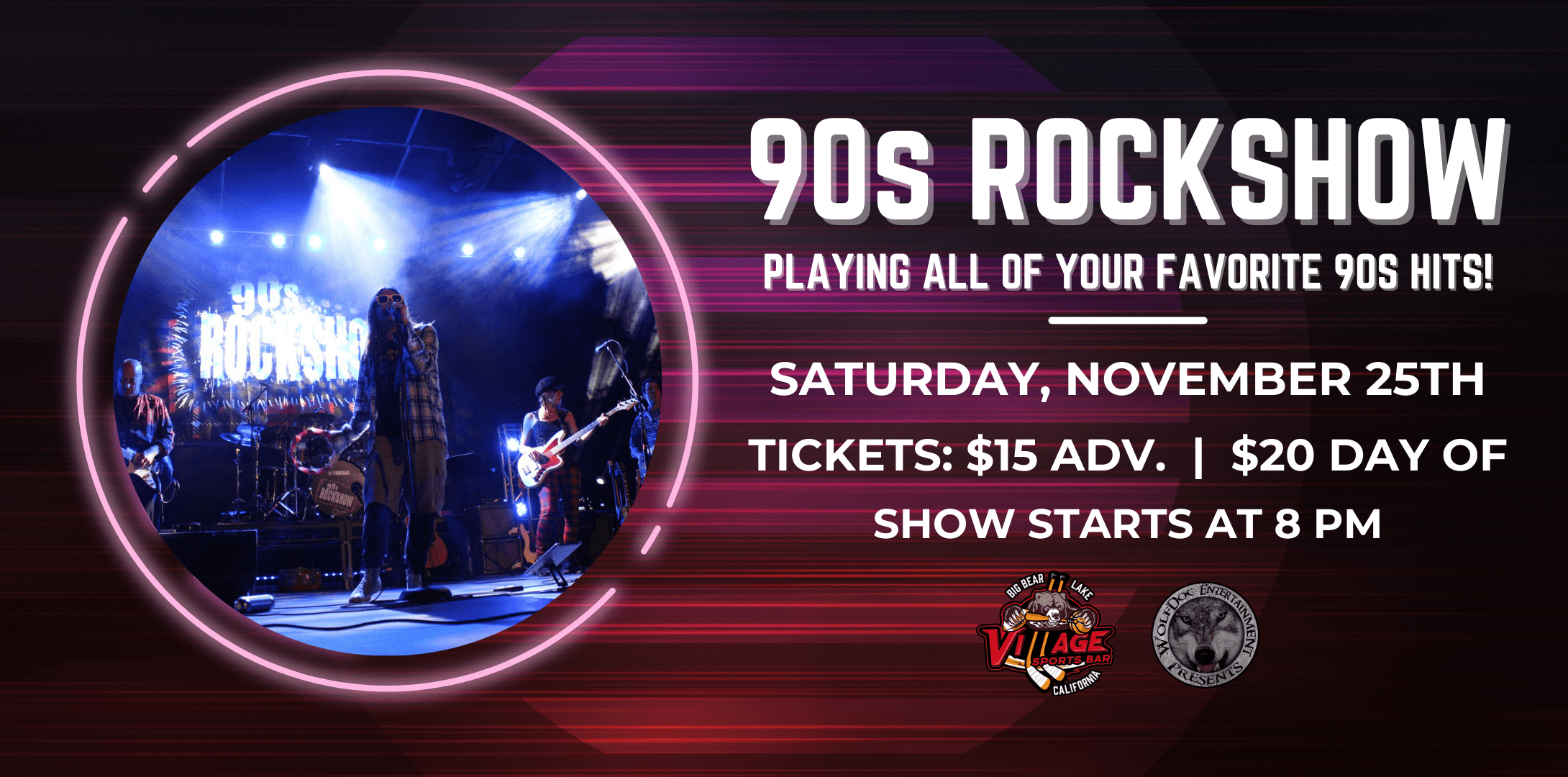 Are you ready to rock out to the best tunes of the 90s? If so, you won't want to miss the 90s Rock Show at the Village Sports Bar in Big Bear Lake this Saturday, November 25!
The 90s Rock Show is more than just a cover band, it's an immersive experience that will take you back to the golden era of alternative and grunge music. With live strings, an amazing light show, and world-class musicianship, the 90s Rock Show will make you feel like you're at a live concert of your favorite bands.
You'll hear the hits of Nirvana, Pearl Jam, Alice In Chains, Soundgarden, Stone Temple Pilots, Marilyn Manson, Green Day, Blink 182, Radiohead, Beck, Collective Soul, Smashing Pumpkins, Sublime, Sugar Ray, Third Eye Blind, Red Hot Chili Peppers, REM, The Foo Fighters, Goo Goo Dolls, Oasis, and more!
The 90s Rock Show features Seth Romano, Jennifer Jo Oberle (Five For Fighting, Vertical Horizon), Jimmy Keegan (Santana, Asia), Erik Johnson, and Steve Fazio, who have all performed with some of the biggest names in the music industry.
So grab your flannel shirts, doc martins, and your friends, and join us for a night of nostalgia and fun at the Village Sports Bar. The show starts at 8 pm, and tickets are only $15 in advance and 20 at the door. Don't miss this chance to relive the 90s with the 90s Rock Show!